Since its inception/foundation, Colibri has been engaging in R&D and manufacturing of the automated equipment for the hard disk industry. Up till now, Colibri has independently developed and accumulated precious production knowledge and technical expertise in the HDD industry. Colibri thoroughly understands the specific requirements to achieve for the product's reliable quality.
For example:
• Contamination control
• ESD
• EMC/EMI Control
• Class 10 /100 clean room working environment
Colibri can provide our customers with the following solutions, and design innovative customized solutions in other sectors of the HDD production according to customer demands.
For example:
• Gram load adjustment and measurement system
• Pitch & roll adjustment and measurement system
• Pick-and-Place for gram load and pitch & roll adjustment and measurement system
• Automated Optical Inspection system (AOI) for E-blocks and actuators
• Suspension trimming and forming
• Suspension automatic sorting
• Laser welding for suspensions
• Measurement system for Head Gimbal Assembly (HGA) and Head Stack Assembly (HAS) with ESD control
• Adjustment equipment for HGA and HAS with ESD control
• PZT attachment system
• Reflow soldering system for suspensions
• Head Stack Assembly auto stacker systems
• Head Stack Assembly Auto Swaging Systems
• Vision system coupled epoxy tacking system for HAS Assembly line
• Auto Damper Cut and Place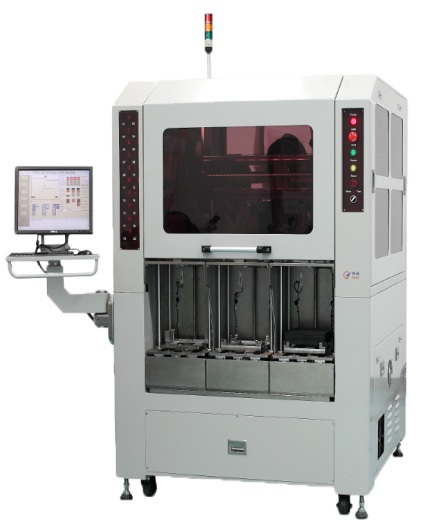 HDD Suspension Parameter Inspection System (with automated loading and unloading mechanism)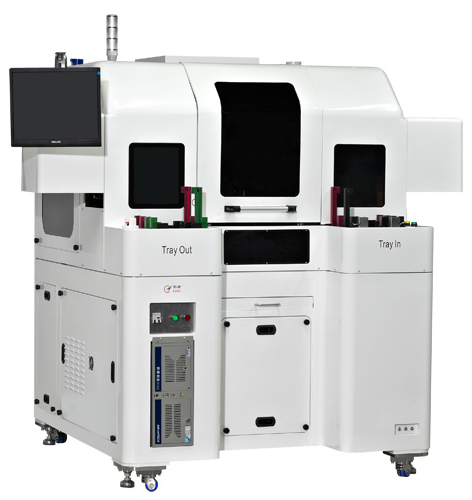 Automated Damper Burst-cutting Bonding Machine (with automated loading and unloading mechanism)