In the smart logistics space, Colibri is committed to delivering superior price-performance ratio and reliable service with a business network that extends across the logistics, communications, clean energy and electric car sectors.
Our smart logistics operations include smart logistics solutions, integrated customization and system integration, standardized and non-standardized equipment OEM/ODM, and localized equipment customization and integration for large international integrators. We uphold the highest standards in integrity and are committed to delivering one-stop solutions from advanced R&D, manufacturing, project management to aftersales service.
Delighting Customer With Pride!
• Electrical Tools
We are committed to developing new types of electric, intelligent, portable and reliable logistics handling tools that minimize operators' load and improve work efficiency.
Our products include stair master, electric handcarts and intelligent picking carts. We also provide customized R&D, retrofitting to specification, batch delivery, system building and other customized services to meet the needs of various application scenarios.
Stair Master

Shenzhen Colibri Technologies' sub-brand "Leanscarry" focuses on the development of electrical carrying tools. The Stair Master was developed by an expert team and has received multiple national patents.
Many customers have praised its usefulness when elevators are not available, and it has seen a wide range of applications for carrying heavy loads up and down stairs. It is simple and easy to operate and is portable.
· Intelligent Logistics
System integration is one of our core services for customers, and a major strength of Colibri. Relying on the support of multi-dimensional technical integration capabilities and strategic partnership with industry leaders, we provide one-stop service for handling, sorting, packing and stereoscopic warehousing. We deliver optimal solutions by understanding our customers' needs and combining it with field mapping and data analysis, while our in-house MES and WMS systems provide powerful database management and support for your logistics and warehouse management needs.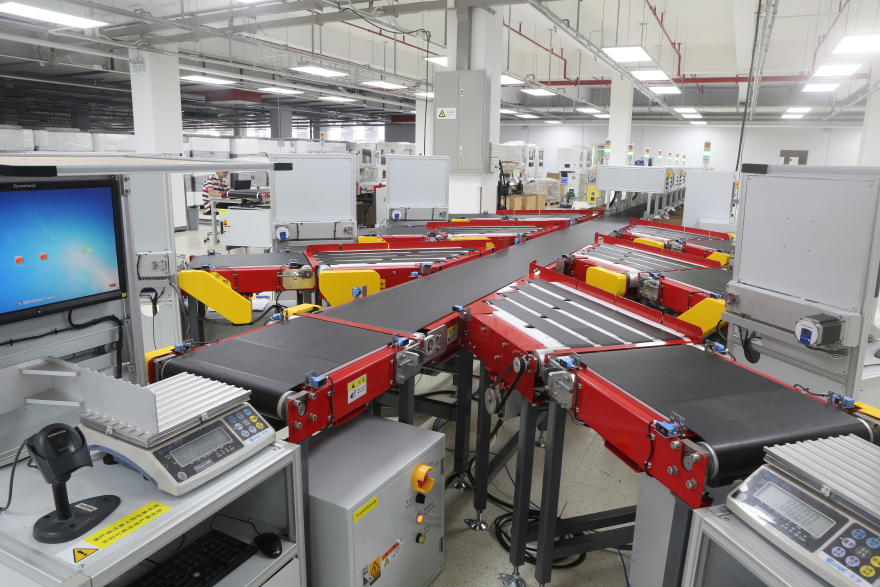 · Intelligent Terminal
As the internet and smart logistics continue to grow, Colibri is focused on the future development and application of logistics. We have developed smart logistics terminal equipment such as the AIR mobile robot and 3D storage cabinet, bringing Industry 4.0 to your doorsteps.